Welcome to My Family Roots
Although I have been doing genealogy since 1987, it has been a more off than on pursuit as I spent from 2002-2012 focusing on my education, as I completed my BA, MA, and then my Ed.D. After being forced into early retirement/disability, I thought I'd be able to get back into my genealogy, but research just seemed too overwhelming even though,I have wanted to get back into learning more about the history of my family. I have been fortunate to have met friends and relatives over the past years who have been instrumental in assisting me in this adventure.
Powered by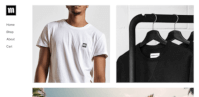 Create your own unique website with customizable templates.